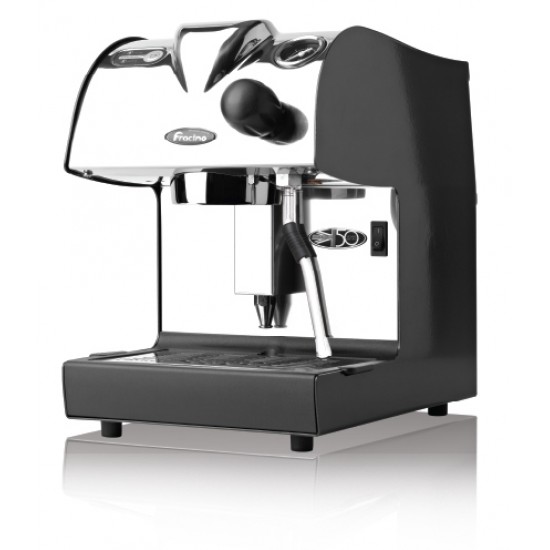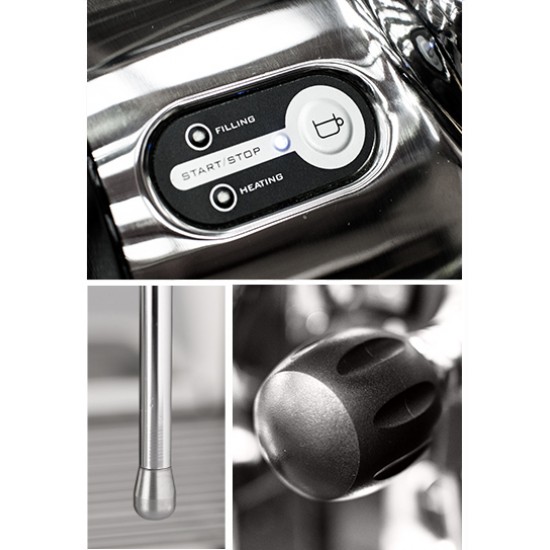 Fracino Piccino Espresso Machine (inc. 12-month parts & labour warranty)
THIS PRODUCT QUALIFIES FOR FREE UK DELIVERY
When you purchase this product, your entire basket will be delivered anywhere within the United Kingdom completely free of charge!
The Piccino is a compact but sturdy, premium quality espresso coffee machine - incorporating all the engineering skills and expertise behind the Fracino brand. Installation is quick and easy - and its construction, using predominantly luxurious stainless steel, will ensure you enjoy owning it for many years to come.
Includes 12 Month Warranty.
Featuring two individual boilers, it will make up to two coffees at the same time and has the ability to froth milk and make coffee simultaneously – creating the 'professional barista' experience perfectly.
The Piccino is one of the fastest and best looking coffee machines for the home market.
Piccino / Semi-Auto
Operated by push-button switch, so the user can control the amount of coffee being dispensed.
Piccino / E

Electronic for adjustable pre-programmed espresso shot. Singe or double volume
Pod and capsule adaptor

Optional pod and capsule adaptor available on request.
Colours
The Piccino is available as standard in Black or Polished Stainless Steel finish, 6 colours - Red, Pink Blue, Green, Yellow and White.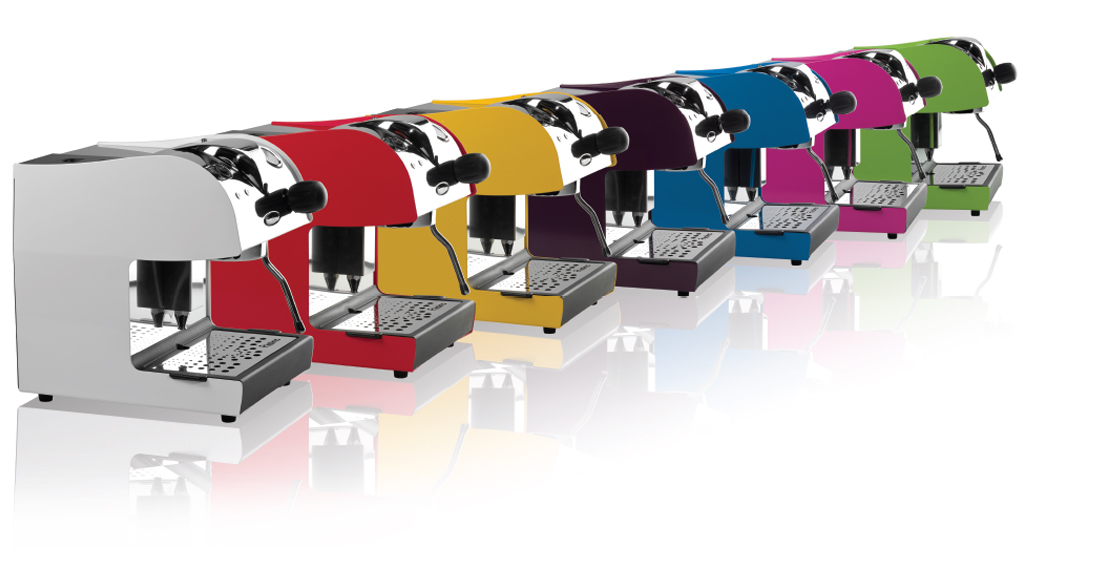 Key Features - Semi-Auto

Authentic professional brass group with three way solenoid valve.
Professional brass steam valve with stainless steel steam tube.
Semi automatic, with professional brass filter holder and 58mm filter.
15 bar vibratory pump.
Compact and easy to use.
Quality built with stainless steel and Zintec construction.
Pressure gauge showing steam pressure.
Makes up to two coffees at a time and steams milk simultaneously.
No plumbing required.
Can be colour co-ordinated to match your home requirements - available by special order only.
Brass bodied group with stainless steel shower plate, solenoid valve and high pressure pump.
Easy clean, stainless steel steam tubes.
Group clearance 85mm.
Key Features - Electronic

Electronic (Piccino-E) for adjustable pre-programmed espresso shot. Singe or double volume.
Brochure
Technical Specifications
| | | | | | | | | | |
| --- | --- | --- | --- | --- | --- | --- | --- | --- | --- |
| Model | Cups Per Day | Height (mm) | Width (mm) | Depth (mm) | Weight (kg) | Boiler Capacity | Element Rating | Water Tank Capacity | |
| Piccino | 70 | 370 | 250 | 315 | 15 | 300ml | 1.1kw x2 | 3L | |
| Piccino/E | 70 | 370 | 250 | 315 | 15 | 300ml | 1.1kw x2 | 3L | |